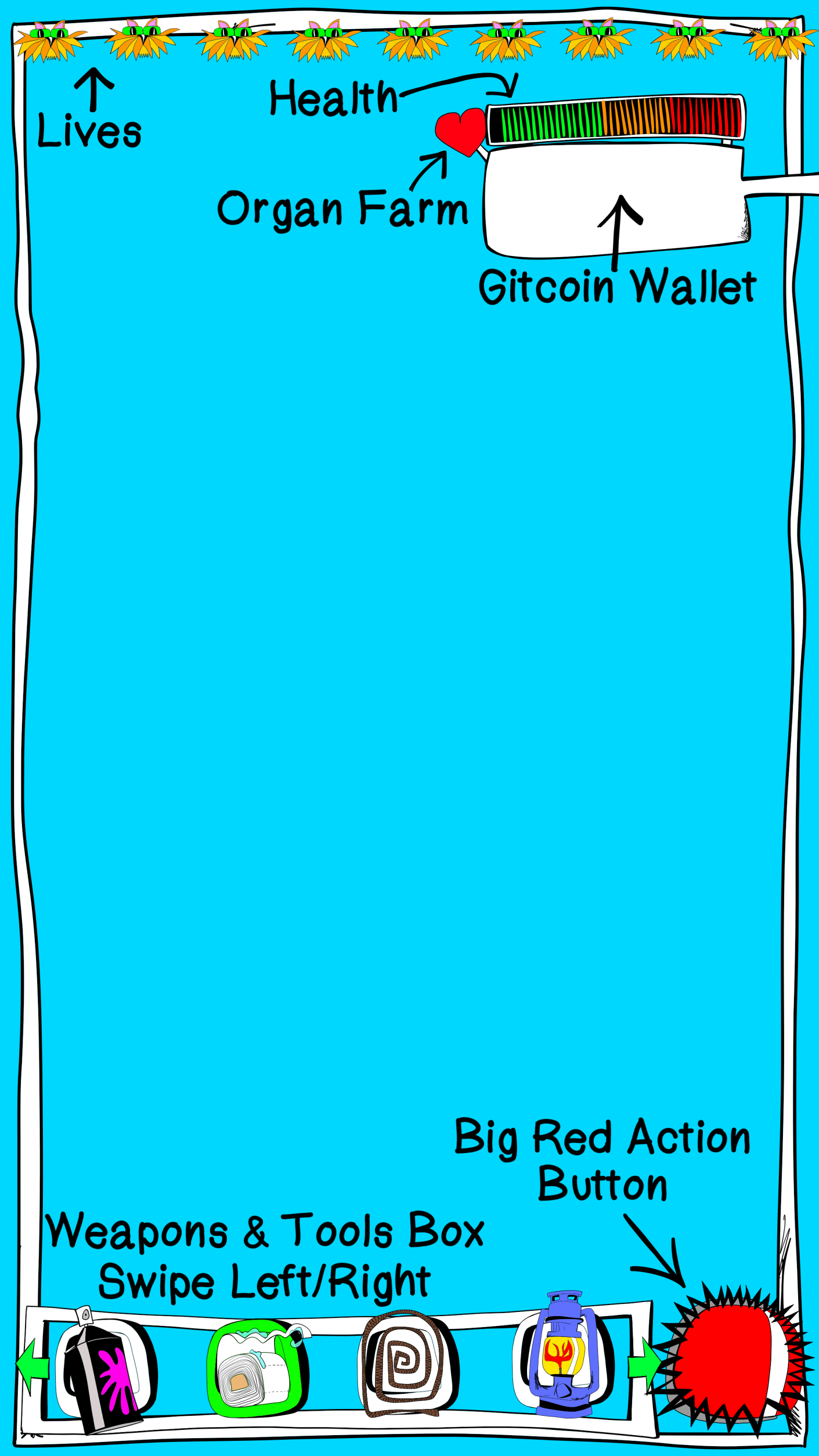 When the Carny Island is in story-telling or comic mode, or a transition or effect is being played, only a simple, outer border is displayed.
When game play is on, the full UI is displayed.
Players start the game with nine lives.
Each time they lose one, a cat gets smudged, with a red cross.
A short animation is also played to ram home this Catastrophe.
The Health Bar is top right.
Run dry and you're going to have to pump up yourself again by using the fidget spinner.
The heart icon also doubles as the gateway to your Organ Farm.
Click to visit.
It's a good idea to feed your organs regularly, especially if you're bringing a few gummy ones back to health.
Carny Island's currency is Gitcoin. 
You can spend it at Gweedo's – a black/red market for weapons and body parts.
Your total is displayed in a wallet.
The Weapons & Tools Box is displayed across the bottom.
As you collect them, more and more icons become available.
Swipe left and right to scroll through them.
A Head's Up Radar is also deployed if any incoming threats are detected – along with instructions to defend yourself.
Only weapons and tools that you have an immediate use for are displayed. 
If compatible, multiple Tools and Weapons can be selected.
For example, to make robing a grave easier, select Muscle and Block N Tackle.
Touch to select. The button goes green indicating a selection.
Then just hit the big red action button to make shit happen.